The companies that work with us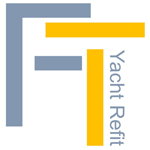 Specialists in integral projects of nautical refit, both exterior and interior of boats. Its strong points are painting (live work, dead work, shafts and propellers, application of patches in bumps and scratches), fiberglass repairs, polishing, osmosis treatment, teak and furniture restoration, varnishing and a long etcetera …
Genera Nàutic is specialized in the repair and maintenance of marine and industrial engines, especially Volvo Penta, a brand of which they are the official service for Barcelona and its area of ​​influence. In addition, they offer for sale original spare parts, engines, IPS DPH DPS Saildrive, generator sets, etc.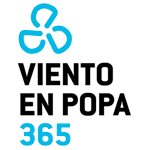 First network of mobile workshops to provide direct service at the mooring, without the need to move the ship. They offer mechanical repairs, change of engines with certificate and homologation, repair and installation of generators, propulsion and transmission systems, electronic systems, electricity and water systems, retubing …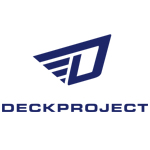 DeckProject is a company specialized in the manufacture and installation of teak decks with an innovative system, exterior and interior carpentry solutions, joinery and varnishing in super and mega yachts. The company has been collaborating with many major ships, shipyards and management companies for the past 15 years across Europe.
Company specialized in masts and ropes for any type of boat. The company was born led by Rubén Castells who has a great knowledge of rigging after having dedicated more than 15 years to the world of regattas. They carry out tailor-made projects and work with the best brands to be able to offer the best advice to their clients.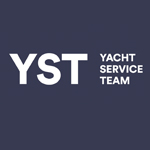 YST – Yacht Service Team is a nautical services company for motor and sailing boats. Our team with extensive experience in the nautical industry, is made up of personnel who are experts in the maintenance and care of boats, painting of live work and dead work, work on shafts, packing, propellers and propulsion systems, metalwork, welding …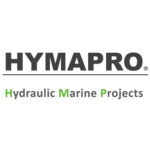 Company specialized in hydraulic services and installations of hydraulic systems on board. Coiling systems services, steering systems, davits, and cranes + load test, cylinders, power units and PTO, stern doors, stabilizers, anchor windlasses, gangways, bow and stern thrusters, lifting keels, propulsion systems and locking mechanisms.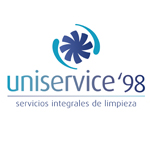 Uniservice 98 is a company specialized in comprehensive cleaning services that has more than 20 years of experience in the Mega Yacht and other industrial sectors. Thanks to the professionalism of their team and the continuous renewal of equipment and processes, they can guarantee excellence in all their work.
Exclusive importer and distributor for Spain and Portugal of the leading brands of hardware and accessories for pleasure and competition boats. Brands such as Harken, Spinlock, McLube, Nomen, Jefa, Spartite, Tylaska, Duralac, Gebo, Ropeye, and Gloma.
Development of Chassis Projects, deck maneuvers, masts, rigging, ropes and governance systems.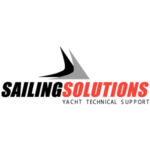 Company specialized in Rigging, with services of Deck Hardware, Mast Service, Rigging Reconditioning, Reel Winch and Winch Services, Rigging Reconditioning, Hydraulic Repair Systems, Steering Systems, NDT Inspections (Ultrasonic and Tint Method) , load test service, winding systems, manufacture of custom parts (stainless steel, titanium, nitronic 50, etc.)